Green Appraisal Services
...in the long-term, the most expensive move our clients can make is to ignore the need for a sustainability strategy.
To be able to call any design 'sustainable' or 'green' one must look beyond the obvious "reducing energy" approach (or the common - "slap some renewable technology" approach) and really take into account the impact of the many other aspects of a building by considering its physical characteristics, its components, its consumption, its waste, its location, its ecology and its longevity. All these elements are usually assessed throughout a building's entire 'life cycle' (from cradle to cradle) and are most commonly described as a buildings 'ecological footprint' and a more honest measure of its overall sustainability.
Reducing this footprint is difficult to say the least, but with ever increasing requirements and strict building regulations architects are being pushed to provide the solutions required to achieve the very optimistic carbon reduction targets declared by the government. This requires a holistic approach to design which considers many changes to common practices and construction methods. // We are able to offer professional design advice on the following »
Energy Efficiency
Energy conservation
Waste Minimisation
Water Conservation & Recycling
Reducing Toxicity in the Home
Renewable energy strategies
Active & Passive design Strategies
Ecological design
Intelligent building design
Low carbon strategies
Life Long Designs
Encourage biodiversity
Local material sourcing
Holistic well-being and social integration
Renewable & recycled materials
// The items on this list form the basis for all our 'Green Appraisal' Services. Read on to find out more...
Why not get a complete 'Green Appraisal' for your Home?
We are proud to offer a unique and specialised 'Green Appraisal' analysis of your project to help you realise and unlock the green potential right from the outset. We will look at your project and study all the elements of your site and its relationship with the environment to define and outline a clear and concise sustainability strategy for the design which will be individual to your project's size and budget.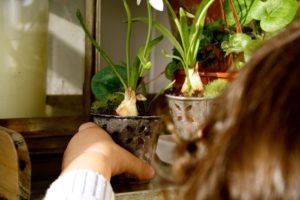 To help our clients achieve an understanding of sustainability and the true green potential of their projects from an early stage, we have developed our unique 'Green Appraisal' service, which establishes five environmental goals to strive for on any new project or existing building: Low Energy, Low Water, Low Waste, Low Carbon and Low Emissions. Our focus is also to help clients identify local and eco-friendly material supply chains and specifications to outline a clear green design map for the project right from the outset.
We know that achieving these goals is a huge task (and a near impossible task in some instances), but if a sustainability strategy is identified and outlined early on in a project, the resulting building will most certainly be environmentally benign, well-mannered, energy-efficient, comfortable, usable, manageable, and will hopefully also be a building for life.
Our experience over the years has led us to discover many innovative green building techniques and eco-friendly materials that enhance the building's green credentials simply by using passive and ecological principles of design. Our approach uses low-tech construction solutions that are practical, reduce energy costs, reduce your carbon footprint and more importantly will not break the bank. We will be glad to share our experience with you to help you achieve your own goals with as minimal impact to the environment as possible.
Why Do I Need a Green Appraisal?
Most clients (and even some consultants) we speak to are misinformed about what it means to be "green" or what "sustainable design" is all about. More importantly, most are often reluctant to embrace a sustainability agenda due to the initial costs associated with such a design approach. Our argument is always that it is almost certain that in the long-term the most expensive move our clients can make is to ignore the need for a sustainability agenda.
Why?
Because it is fact that the construction costs are comparatively minimal in relation to the maintenance and post occupancy costs of a building
over its entire life
. For instance, the cost of added insulation during the construction stage will be far less than those calculated costs over the years if you account for all the wasted energy costs caused by not having good insulation in the first place.
Today, there is a huge movement to move towards renewables and micro-renewable energy. Solar panels and mini wind turbines are being sold to us as the one size-fits all solution to climate change and impending doom. However most of these solutions are being installed without considering their overall impact on the environment. We are not advocating that renewable energy is not the way forward, it is a must if we are ever going to live sustainably on this planet, but there are many different elements of a building that must be considered before we decide what is the best renewable energy option for any specific building. Adding a sea of solar thermal panels on the roof to assist the heating system to a house that is not properly insulated will only be adding a plaster to a wound this will never heal.
What's in the Appraisal?
Our 'Green Appraisal' is a comprehensive report which outlines project specific characteristics and strategies in line with our sustainability approach and in line with current professional assessment tools like BREEAM and LEED. We gather information from the most reputable assessment tools on the market to offer an affordable option for homeowners and smaller projects...
How much does an Appraisal cost?
Our 'Green Appraisals' are always included as part of our full design services. We do however offer the 'Green Appraisals' as a stand alone services if you need. Our indicative price for a single appraisal is £150 and covers most domestic projects. However, please note that this price may vary depending on size and complexity of the project. If you want to find out more about our services our require a quote, we are able to provide this free of charge. To obtain a free quote or to enquire further about our green services, please contact one of our team members at enquiries@fifearchitects.com or call us on 01333 313578
Why not just get an EPC?
EPCs are good tools to determine the energy performance of a building but does nothing to establish the building's relationship to its surroundings or its users. It outlines basic energy requirements and loads to predict energy usage and helps predict energy costs, but the methods used are not site specific as it is a national standard. Our Green design Appraisal will give you and individualised and site specific report which will outline energy costs in relation to the building's entire life and its overall effect on the environment.
We do realize EPC' are now required on all buildings so we can also provide advice on obtaining 'Energy Performance Certificates' (EPC) for your home and how to improve your score if you need to.
!
Under the Energy Performance of Buildings Directive (EPBD), all EU member states must promote improvement in the energy performance of new and existing buildings.
This means a requirement to provide an Energy Performance Certificate (EPC) to any prospective buyer or tenant of a property when it is either sold or rented out.

What is an Energy Performance Certificate?
An EPC is a document which states the energy efficiency of a building based on the standardised way the building is used and provides the building owner with a number of ways in which the efficiency could be improved.
Will this apply to all properties?
This requirement applies to all property types both dwellings and non-dwellings are on the market at January 4, 2009. Dwellings which are being sold and subject to a 'Home Report' from December 1, 2008, will have an EPC provided as part of the document package, and there will be no need to take further action.
Even if the property is not subject to a Home Report, an EPC will usually be required.
Who can provide an EPC?
In Scotland, a list of approved organisations may provide EPCs for existing buildings. EPCs produced by individuals not included on the list are invalid and could result in the building owner being prosecuted for non compliance.