Mill Conversion & Renovation
East Neuk, Fife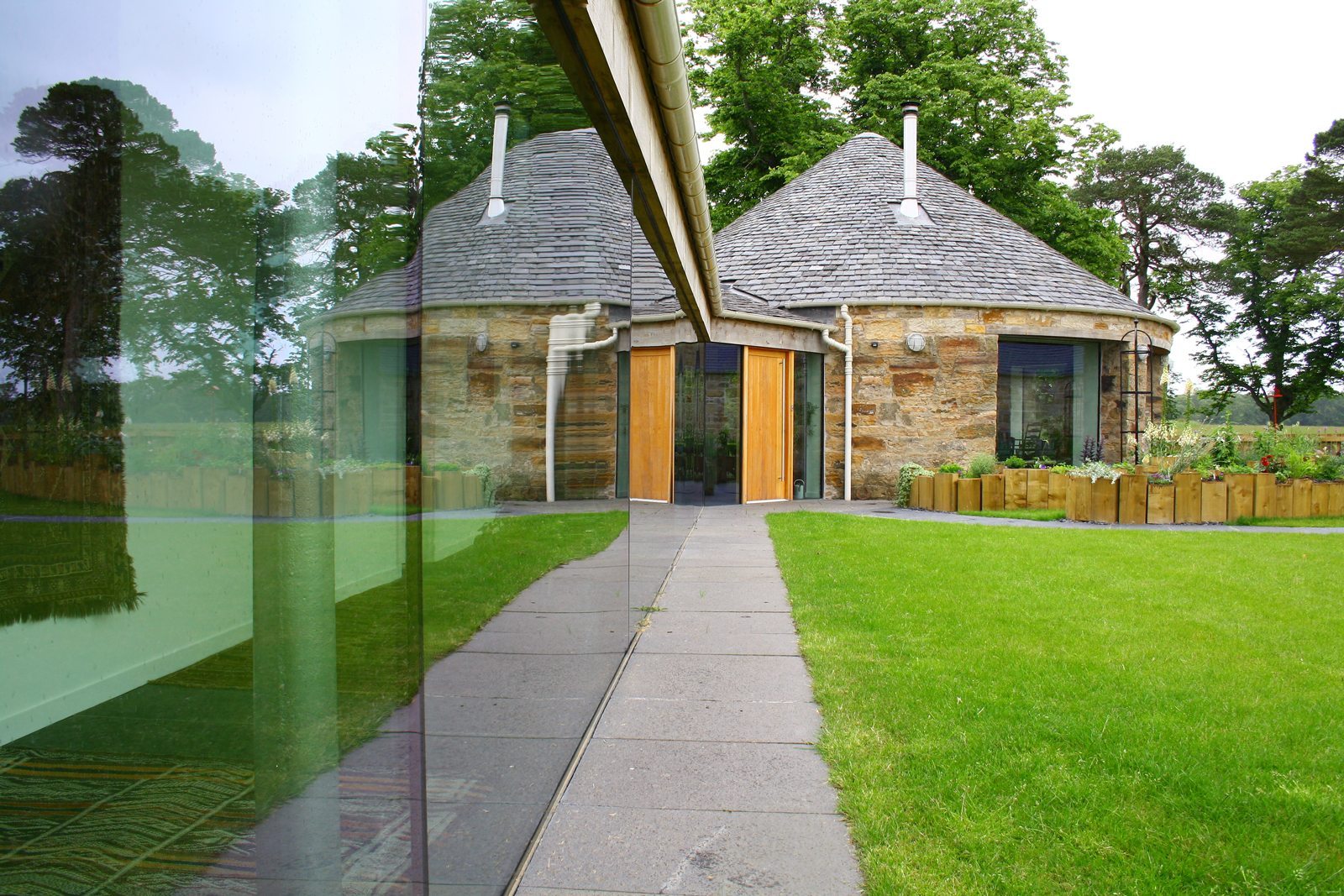 This historic steading on a Scottish Estate, has been rebuilt with integrity, creating a unique and flexible home with high spec interiors and all the comforts of modern living.
The client's initial design brief was to provide a spacious home that could at a later date be split into three separate dwellings. The horse mill became the main living room, with adjacent barns providing a ground floor bedroom and bathroom, self-contained carer's accommodation, dining room, kitchen, boot room and utillity. Upstairs are two bedrooms, a bathroom, sitting room and a mezzanine study overlooking the dining space.
A frameless glass corridor connects the ground floor bedrooms with the main living space, kitchen, dining room and reception hall.
Fife Architects took on this project from Svein Mjeldheim at the construction/detailed design stage. There were many complex design issues to resolve, like how to insulate the roof while leaving its unique and characterful umbrella structure intact and visible from the inside. The solution, adding a second skin on top of the existing roof, meant increasing the height of adjoining walls. New eaves and timber lintels were also designed so that the new roof looked as if it had always been there. The entire mill structure needed reinforcing with a giant steel ring, this was installed a section at a time and involved carefully lifting the entire roof for each section.
The glass corridor with its lean-to roof provides much needed circulation space to the ground floor accommodation. The steel pillars supporting the untreated Douglas fir lintels (which will crack and bleach with time) in this corridor were sourced from elsewhere on the Estate, restored and cut to fit. LED lighting, Caithness stone and oak flooring have been used throughout. For a seamless finish in the mill room, oak grills were made to cover the trench heaters below the frameless glass windows affording uninterrupted views over the garden and fields beyond.