Meet the Team
Lucy Beltrán RIBA // RIAS // ARB // Partner
Architects Registration Board Number: 072343 F
Lucy is a fully chartered architect with over 10 years experience in architectural design and management and has worked on many building projects in both public and private sectors. During her career as an architect, she has been fortunate to gain experience within reputable practices in the USA and Germany and most recently in Glasgow where she spent two valued and enjoyable years working for the multi-award winning Scottish practice Gareth Hoskins Architects. She departed from Gareth Hoskins in 2009 for a very important event for her and her husband Fermin – the arrival of their baby twin girls! Lucy has now returned to work in the area of Scotland where she grew up and knows best to deliver a quality architectural service to the locals of Fife.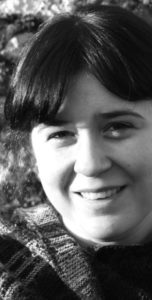 I have an open mind towards architecture and admire different styles from contemporary Dutch to ancient Incan temples - what's most important is making the building work for its users
Lucy at a glance:
2000 – Architectural Assistant with Behnish & Behnisch, Stuttgart, Germany
2002 – Architectural Assistant with Hardy Holzman Pfeiffer Associates, Manhattan, New York
2004 – Architectural Assistant with Capita Architecture, Glasgow
2007 – Architect with Gareth Hoskins Architect, Glasgow
2009 – The twins arrive!
2011 – Fife Architects emerges

lucy@fifearchitects.com // m 07989552309 // Portfolio
Fermín Beltrán B.Ends // MSc ASBE // Partner
Fermín holds an Architecture degree in Environmental Design from Texas A&M University and a Master of Science degree in Advance Sustainability of the Built Environment from the University of Dundee. He has over 11 years experience in the architectural profession and a full and varied career which has seen him work on an assortment of public, commercial and private building projects in countries such as Venezuela, Peru, USA and Scotland. He has most recently spent three years working at the well established award winning practice Anderson Bell and Christie where he maintained the role of Project Leader in several large social housing projects. This has allowed him to completely develop his experience in managing large building projects on site.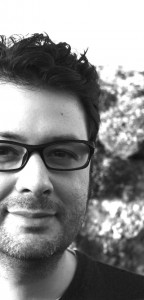 I want nature to dictate the future trends of humanity and hope that architecture can eventually compliment those trends
Fermín at a glance:
1998 - Internship with Gensler, Houston, Texas
2001 - Architectural Assistant with Hardy Holzman Pfeiffer Associates, Manhattan, New York
2004 - Designer / Project Leader with Holzman Moss Bottino, Manhattan, New York
2004 - Architectural Assistant / Project Leader with Keppie Design - Glasgow
2008 - Designer / Project Leader with Anderson Bell + Christie Architects, Glasgow
2010 - Created Sutmundo.com as a way to share his green design knowledge
2011 - Starts Fife Architects
2011 - Founded EcoArki // now an award-winning sustainability studio workshop & research project, Lima-Peru
2012 - Awarded Master of Science in Advanced Sustainability of the Built Environment with Distinction from University of Dundee

fermin@fifearchitects.com // m 07904168489 // Portfolio