Fife Architects are pleased to have been commissioned for a garage conversion in Anstruther this month where the client would like to convert their existing double garage into a new family garden room and workshop area. An application for Certificate of Lawfulness was made with the new proposals and Fife Council have confirmed a full planning application is required – the new Householder Permitted Development Rights are great but it shows that the Council is still applying very strict guidelines to existing garages!
Anstruther Garage Conversion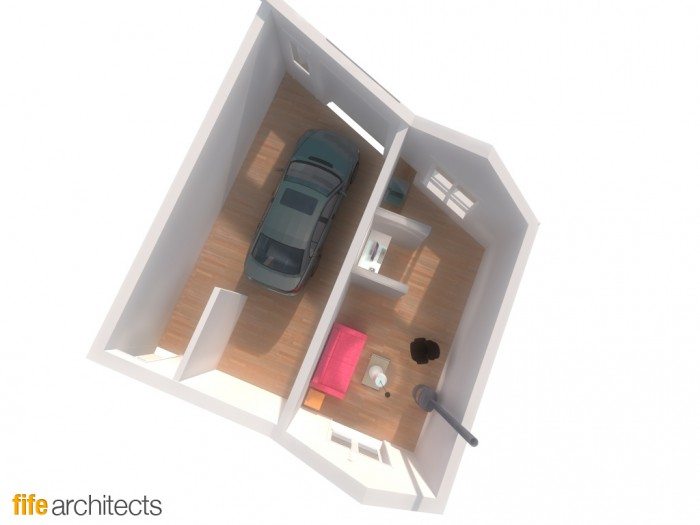 No Results Found
The page you requested could not be found. Try refining your search, or use the navigation above to locate the post.