We are excited to announce that a new edition of Intelligent Buildings edited by Prof. Derek Clements-Croome has now been published and includes a chapter written by  Fermín Beltrán.
The chapter, which is the closing chapter in the book, is titled "Innovative Futures" and analyses the likely impact of innovation over the next few decades. It discusses the role of governments worldwide that have set very optimistic targets to be achieved up to 2050 and who seek to tackle, among other things, the threats of climate change, overpopulation, pollution and resource depletion in the hopes of shifting humanity towards a more sustainable future path. It focuses also on innovation in modern society and how it tends to ignore social problems in favour of market trends and profitability. There are exceptions to this, and in fact through history the biggest impact of innovation has come from simple ideas that address specific social troubles or needs.
The book is a practical reference for architecture and construction professionals, building owners and developers involved in procurement, design, management and operation of buildings, as well as students on architecture, engineering, building services, facilities management and other built environment courses. Intelligent Buildings is a comprehensive guide to the latest knowledge on the design, construction, management and technology of intelligent buildings and cities for sustainable developments that meet the needs of users now and in the future.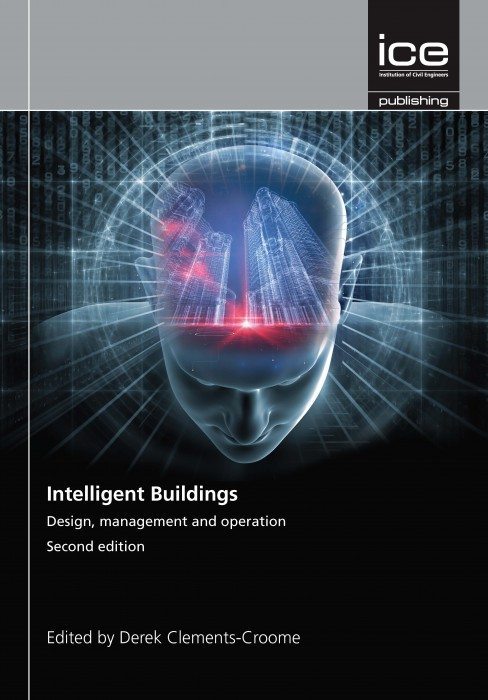 Intelligent buildings respond to the needs of occupants and society, promoting the well-being of those living and working in them and providing value through increasing staff productivity and reducing operational costs. Written by authors from practice and academia, the book considers cultural changes affecting the way people live and work, the importance of an integrated approach to design and management and the benefits technological developments can bring in developing sustainable buildings that meet users' needs.
Intelligent Buildings print edition is available for purchase through the ICE Virtual Library and the ebook edition will be available shortly. [ Get the book here ]
The print edition can also be purchased via Amazon. [ Get the book here ]